Retro One Piece Bathing Suits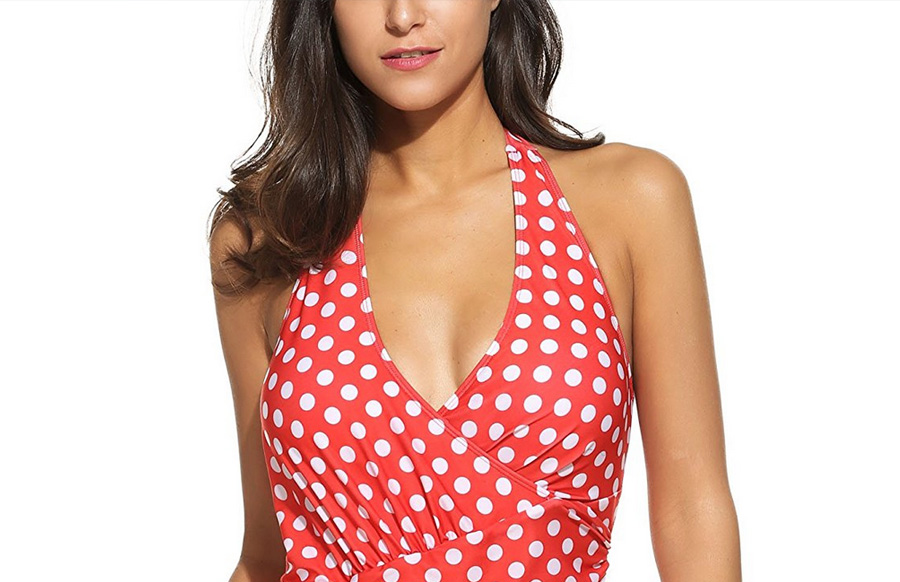 Retro One Piece Bathing Suits
We're really excited to see the huge selection of cute and trendy retro one piece bathing suits available online. If you're looking to channel the sexy swimsuits of your mom or grandma's era, then 2018 might be your year. A retro one piece swimsuit allows you to have the coverage of a one-piece (not that one-pieces are always providing that much coverage these days) yet still have a playful, sexy, and unique look that will make you stand out and bring in the complements.
Typically a swimsuit is going to be retro either in its cut or in its pattern. In the past, the most popular theme for retro one piece bathing suits was "1950s rockabilly", and while you this classic American look is still popular, we're starting to see other decades become popular. Last year the 80's high-cut workout style was a huge hit. We're also very excited about some fashion forward ladies rocking the 1970's "Boogie Nights" looks!
Here are a few of our favorite retro one piece bathing suits available on Amazon.com: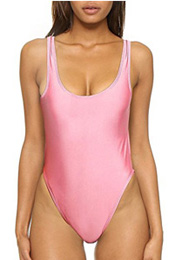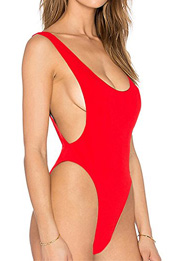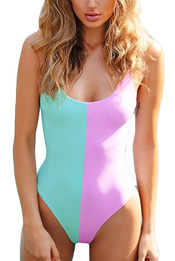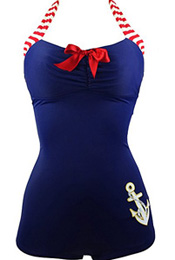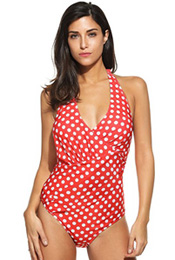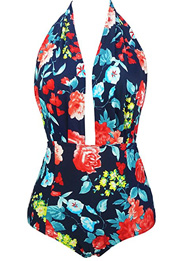 ---
Shop the looks direct from Amazon.com:
---
Depending on the manufacturer these suits might come in unexpected sizing. You'll want to read the reviews to see if you should order a size up or a size down. We love the high-cut 1980s style suits that came out last year and are still very popular in 2018. Although it may seem like you're lounging pool-side in your mom's workout gear, you'll love how the retro cut will show of leg and thighs while still providing support and coverage in the areas you want! We really love the 1930's citrus-fruit-label theme on the blue swimsuit above. It may be the easiest way to look like a classic film star! We've also included several popular 1950's polka dot and sailor patterns. We're on the hunt for more sexy 1970's sex-star swimsuits and the huge sunglasses to go with it!