Bikinis for Spring Break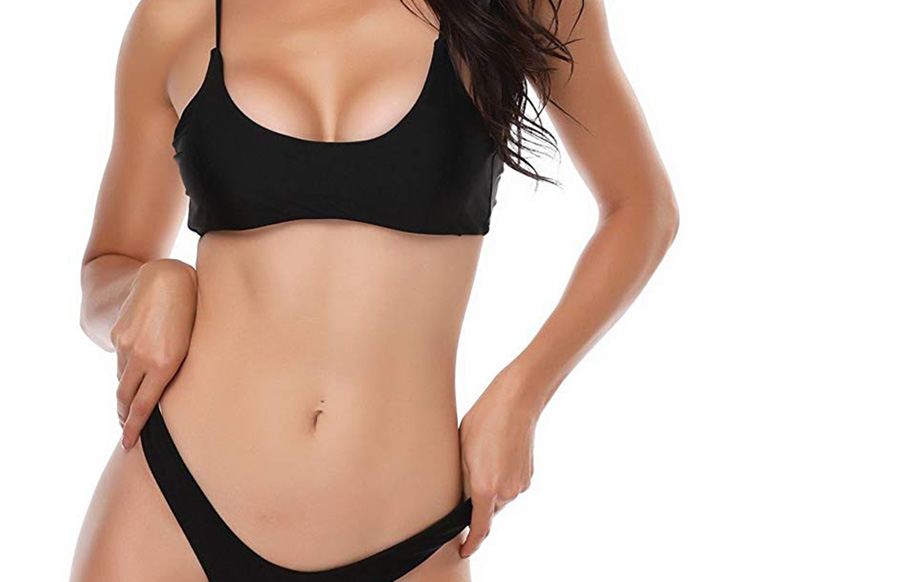 Bikinis for Spring Break
Spring Break's magic comes from the fact that its the first reveal of summer weather and summer bodies after a long cold winter. Bikinis for Spring Break tend to be more basic and more colorful than then super-trendy looks that come later in summer. Its a great time to try out what could be hot style this summer, maybe sheer materials, or high cuts; we're also seeing a slight trend toward Southwestern Indian patterns that could make an impact this year. This style tends to fade way by summer, but bikini's and two pieces in general dominated last year – so we think it will be the trend for swimsuits for spring break in 2020. But more importantly Spring Break is about having fun and jumping in a pool! You'll want to wear something you can move around in! Also if you're planning on rocking a high-cut one-piece bathing suit this season, consider starting out with a low rise hipster bikini bottom. That will give you great tan-lines to really help show off that high-cut!
If you don't want to take big risks, go for the standard Spring Break Bathing Suit combo: cute and colorful.
Here are the best Bikinis for Spring Break 2019 available on Amazon.com:
Here are a few of our favorite bikinis for spring break available on Amazon.com: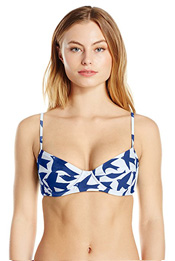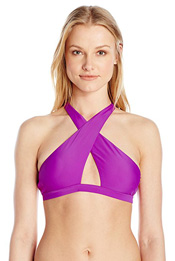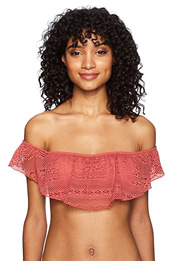 ---
"Trendy Eye Catching Bikinis":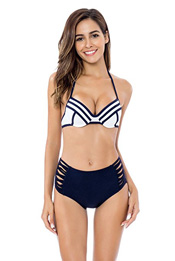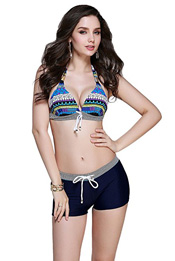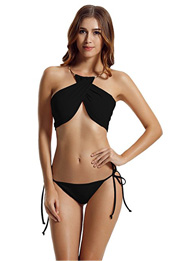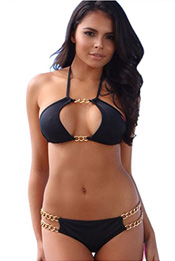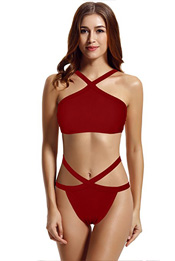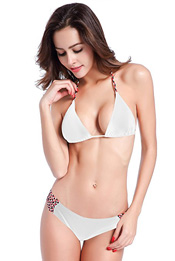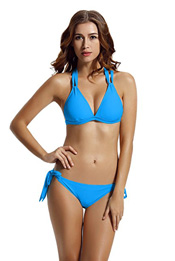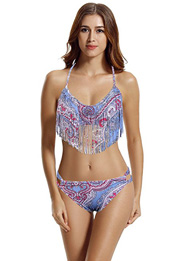 ---
Shop the look direct from Amazon.com:
---
One great option is to consider sheer swimsuits, they will really allow you to get a good tan considering it is so early in the year! Playing with tan-lines was very popular all season last year and we expect to see the same this year!  But remember, whether you're hanging on the beach, a boat, or poolside, spring break is about fun and a party atmosphere so keep your outfits light, fun, flirty. You'll want to save the super trendy one-piece cut  outs and Instagram famous patterns until the summer when you've fully shaken the winter funk and want to look like a goddess. Spring Break is about jumping in the pool and getting your hair wet! Wear an outfit that you can move around in!