Swimsuits for Las Vegas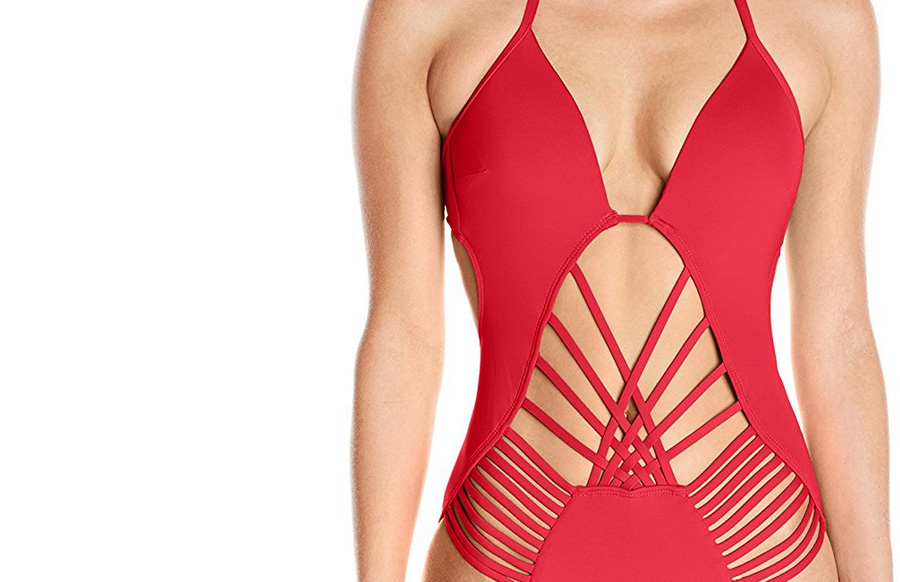 Swimsuits for Las Vegas
When it comes to swimwear, Las Vegas is the world capital of hot and trendy looks. Bathing suit trends change almost monthly in Las Vegas so you can't just take a swimsuit you've had for 4 years and throw it in your suitcase. Choosing the right swimsuits for Las Vegas is important. That's why we've created a list of some of the hottest, newest looks – often available for reasonable prices. You can read our overall guide to 2018 bathing suit trends, but here we've created a lookbook just for a Vegas trip.
The first step in choosing a bathing suit for Las Vegas it to determine who you're going with and what you'll be doing. If you're going on a girls trip or bachelorette party, make sure you're all on the same page. Is your squad racy or modest? Is there a bride who is going to be the focus? If you're going with your guy or a best friend, it will probably be easier to figure out your own personal style. However if it's going to be an Instagram heavy girls weekend you'll probably want to have a few bathing suits. Of course if you plan on visiting one of the big Vegas pool parties you'll want to read our Pool Party Outfits guide, especially if your going for a night swim!
Las Vegas Swimsuit Trends:
Underboob!
 Revealing backsides (still)
Bikinis are back
Here are the best Swimsuits for Las Vegas available on Amazon.com:
"Sexy Pool Party One Pieces":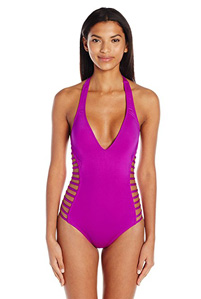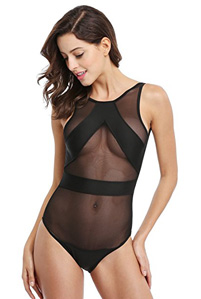 ---
"Trendy Eye Catching Bikinis"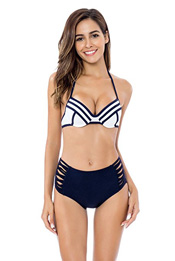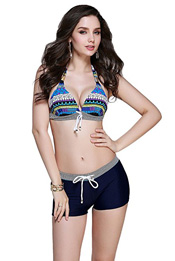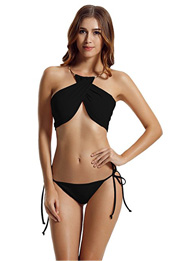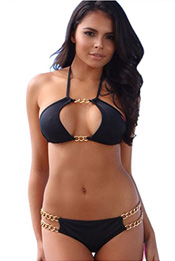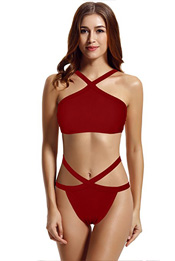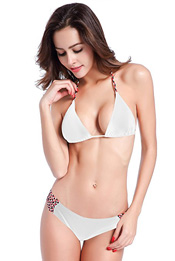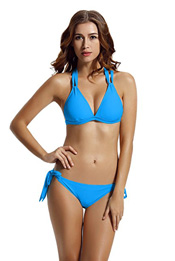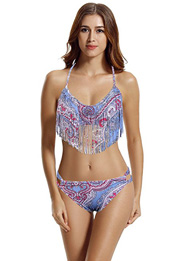 ---
"Creative Boho Styles":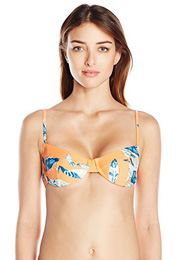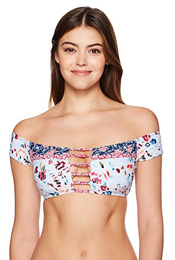 ---
Shop the looks direct from Amazon:
---
We talked to social media taste makers, designers, and European swimsuit companies to find the trendies Swimsuits for Las Vegas. That's because no where has a seen-and-be-seen pool vibe like Las Vegas. If you haven't been in a while you may not know how competitive it has gotten. As Las Vegas gets more trendy and less casual, this trend is making its mark on the pool scene also. If you checked out our Bikini's for Spring Break, you'll see that we featured basic tops, that are super functional. However if you do Spring Break in Vegas, you'll need a swimsuit that is features one of 2018 Bathing Suit Trends.