Push Up Swimsuits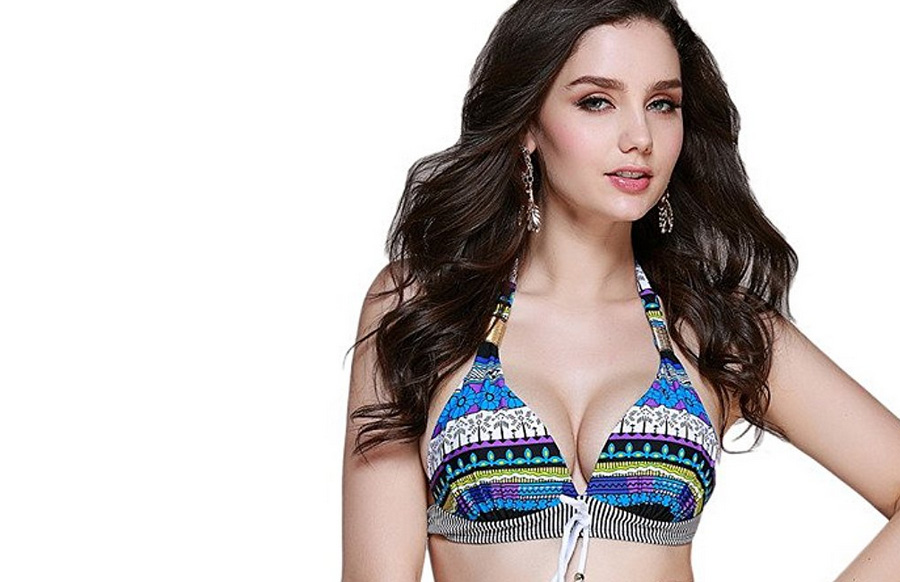 Push Up Swimsuits
If you're just going for a dip in the pool at a friend's BBQ, then any ol' bathing suit will do. But if you're on vacation or at a lively pool party, and you're looking for that bold pinup cleavage, you're going to want a push up swimsuit. Its an easy way to get the Instagram model confidence and the corresponding complements! Often you can use adjustable strap halter swimsuits to add the lift you want, but we've found dozens of specially designed pieces of swimwear to give you an even fuller look. Wondering what makes push up swimsuits so unique? Simply put, these suits add padding on the bottom and outside of the top, nudging your breasts up and inward to create fuller cleavage. Whether its push up bikini tops or push up one piece suits, you'll find something that's sure to turn heads at this summer's events!
Here are a few of our favorite push up swimsuits available on Amazon.com: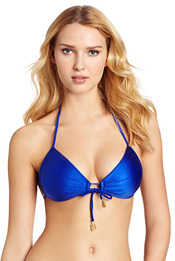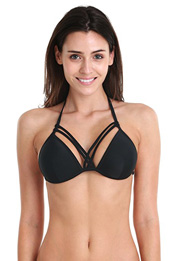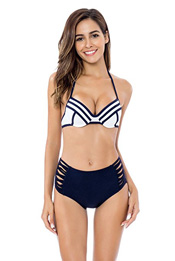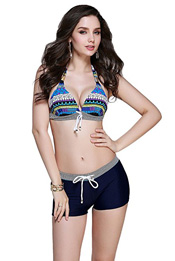 ---
Its more common to see the full halter push up swimsuits in two pieces and bikinis but we're expecting to see more push up one pieces soon. The great thing about this cut of swim suit is that is comes in every fashionable pattern and style. This means you can have a full bust with fabulous cleavage and still take advantage of 2018 bathing suit trends!
You'll want to read the reviews of each suit your considering because often you'll need to order a size up or down to get the right fit. Remember that a perfect top is a function of both breast size and shape so you'll want to see what other people's experiences are.
To really get that va-voom factor, especially for ladies with smaller cup sizes, the secret is a push up bathing suit.